After not having an anime on the air for many years, Kyokai no Rinne debuted in the spring of 2015. While Inuyasha had the Avex Mode record label and all its artists to draw from, Kyokai no Rinne features less well known and more up-and-coming musicians.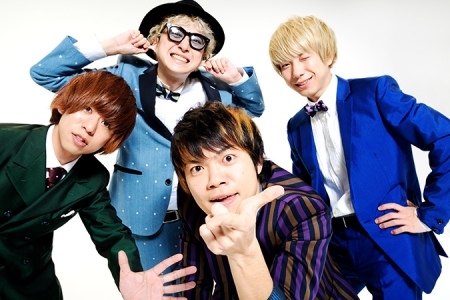 Keytalk
members: Yoshikatsu Shutou, Takemasu Ono, Tomomasa Teranaka & Yuuki Yagi
Keytalk are based in Shimokitazawa in Tokyo. The founded the band in 2007 and released their debut single in 2010. Their song "Ouka Ranman" was chosen as the first opening theme for Kyokai no Rinne, and the band returned to contribue the second opening theme "Ura no Ura," and the third season opening "Setsuna Yumemishi" as well.
---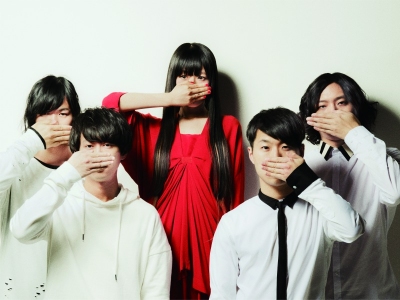 Passepied
members: Haneda Narita, Natsuki Ogoda, Katsuko Misawa, Yoshikuni Tsuyusaki, Takuya Yao
Passepied were formed in 2009 by Tokyo University of Art graduate, Haneda Narita. Their 2015 single, Toki no wa, is the first ending theme to the series. Their art school origins shine through in the music as well as promotional artwork and photos of the band members. Their music has been described as incorporating elements from genres ranging from the 1970s to 2000s.
---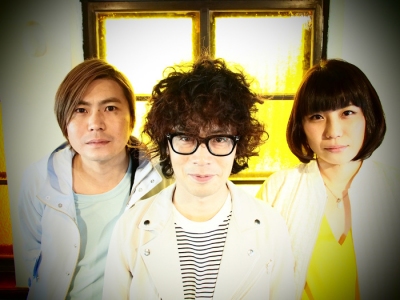 Quruli
members: Shigeru Kishida, Masashi Sato, Fanfan
Formed in 1996, Quruli is made up of a trio of muscians and usually features a supporting musician in the role of the drummer. Shigeru Kishida is the primary songwriter of the group as well as leader of the band. They performed "Futatsu no Sekai," the second ending them to Kyokai no Rinne, which was the first song from the band to ever be used in anime.
---
Yoru no Honki Dance
members: Takanori Yoneda, Kenhito Machida, Michael, Akito Suzuka
Formed in 2008, Yoru no Honk Dance is made up of musicians from Kyoto. The band members themselves wrote the theme "Shiny" specificially for the series, and wanted to match it's "pure world view." In interviews they also mentioned how special it was for them to contribute to one of Rumiko Takahashi's works, as they are big fans of Ranma 1/2 and Inuyasha.
---
Mone Kamishiraishi
Mone Kamishiraishi was born January 27, 1998 in Kagoshima. Even though she was only 19 years old when she recorded "Puzzle" for Kyokai no Rinne, Mone had already had a lot of sucess. In addition to being a popular musician, Mone is an actress and sometimes seiyuu, best known for her role as Miyami Mitusha in the hugely popular Your Name for which she won the 2017 Seiyu Award for Lead Actress.
---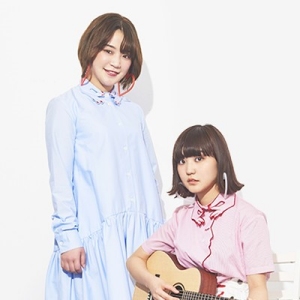 Softly
members: Mutsuki, Haruka
Softly is a duo of two female musicians, Mutsuki and Haruka. They contributed the ending theme "Suki Nano Kana" to the third season. Among the newcomers favorite musicians are Taylor Swift, Ariana Grande, Aiko, Yui and Moumoon.
---