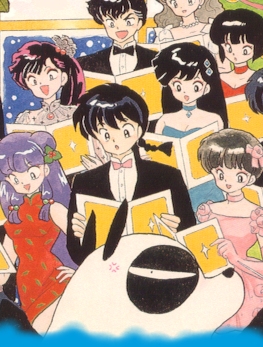 Urusei Yatsura was such a phenomenon in the 1980s that its music became exceedingly popular. This is by far the largest discography from any Takahashi anime series.
spacer
Sing along with some of the great opening, ending and movie themes from the series.
spacer
While few of the musicians would become household names, here you can discover the faces behind the songs of Urusei Yatsura. The series featured some diverse talent from the Pony Canyon, Victor, and Kitty Records recording labels, and many of the songs have gone on to be re-recorded over the years by artists who grew up watching the series.